904L
[904L chemical composition]:
C ≤ 0.03, Si ≤ 1.00, Mn ≤ 2.00, P ≤ 0.035, S ≤ 0.03, Ni: 23.0 – 25.0, Cr: 18.0 – 20.0, Mo: 3.0 – 4.0, Cu: 4.0 – 5.0.
[904L material properties and uses]:
904L (N08904, 14539) super austenitic stainless steel containing 14.0-18.0% chromium, 24.0-26.0% nickel, 4.5% molybdenum. 904L super austenitic stainless steel is a low-carbon high-nickel, molybdenum austenitic stainless acid-resistant steel, which is a proprietary material introduced by French H·S company. It has good activation-passivation conversion ability, excellent corrosion resistance, good corrosion resistance in non-oxidizing acids such as sulfuric acid, formic acid and phosphoric acid, and good resistance in neutral chloride-containing media. Pitting corrosion, while having good resistance to crevice corrosion and stress corrosion. It is suitable for various concentrations of sulfuric acid below 70 °C. It is resistant to any concentration, any temperature of acetic acid under normal pressure, and the corrosion resistance of formic acid and acetic acid.
[904L steel plate inventory specifications]:
904L stainless steel plate stock inventory specifications range: thickness: 0.5mm to 300mm, special specifications can be customized!
[904L round steel stock size]:
904L stainless steel rod stock inventory specifications range: diameter: 3mm to 500mm, special size can be customized!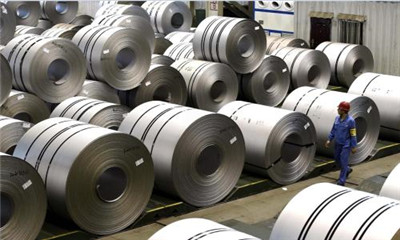 ---
Previous:
254SMO stainless steel coils supplier
---