FEATURES OF EQUAL TEE
There are three female openings in a 'T' formed pipe tee.
There are straight pipe tees which have the same size openings.
Equal tee make them open of various size and two openings of the same size.
There are sterile equal tees which are utilised as a part of waste lines.
These sort of equal tees have a bent branch which is intended for a wipe outfitting. They are utilised to avoid hindrance of waste.
An equal tee has dragged to attach the fitting to a divider or stud.
An equal tee utilises pressure fittings on two or more finishes.
An equal tee has a strong opening. This opening is utilised as a part of conjunction with a strong fitting for a get out an opening on a drain pipe.
Common types of pipe tee
A pipe tee is a type of fitting that has a T shape and is used to join two or more plumbing pipes.
Size range: 1/2 to 72 inches
Pressure: SCH5 to SCH160
| NOMINAL PIPE SIZE | OUTSIDE DIAMETER | CENTER TO END  | LENGTH |
| --- | --- | --- | --- |
| Inch. | OD | C | M |
| 1/2 | 21.3 | 25 | 25 |
| 3/4 | 26.7 | 29 | 29 |
| 1 | 33.4 | 38 | 38 |
| 1 1/4 | 42.2 | 48 | 48 |
| 1 1/2 | 48.3 | 57 | 57 |
| 2 | 60.3 | 64 | 64 |
| 2 1/2 | 73 | 76 | 76 |
| 3 | 88.9 | 86 | 86 |
| 3 1/2 | 101.6 | 95 | 95 |
| 4 | 114.3 | 105 | 105 |
| 5 | 141.3 | 124 | 124 |
| 6 | 168.3 | 143 | 143 |
| 8 | 219.1 | 178 | 178 |
| 10 | 273.1 | 216 | 216 |
| 12 | 323.9 | 254 | 254 |
| 14 | 355.6 | 279 | 279 |
| 16 | 406.4 | 305 | 305 |
| 18 | 457.2 | 343 | 343 |
| 20 | 508 | 381 | 381 |
| 22 | 559 | 419 | 419 |
| 24 | 610 | 432 | 432 |
| 26 | 660 | 495 | 495 |
| 28 | 711 | 521 | 521 |
| 30 | 762 | 559 | 559 |
| 32 | 813 | 597 | 597 |
| 34 | 864 | 635 | 635 |
| 36 | 914 | 673 | 673 |
| 38 | 965 | 711 | 711 |
| 40 | 1016 | 749 | 749 |
| 42 | 1067 | 762 | 711 |
| 44 | 1118 | 813 | 762 |
| 46 | 1168 | 851 | 800 |
| 48 | 1219 | 889 | 838 |
---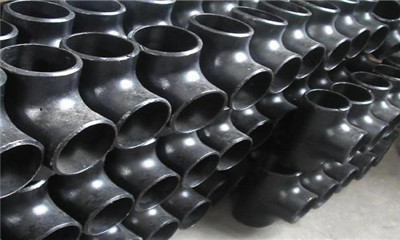 ---
---