SS904L Plate | SS904L Coils | SS904L Shim Plate | SS904L Chequered Plate | SS904L Perforated Sheet | SS904L Plate | SS904L Flat Plate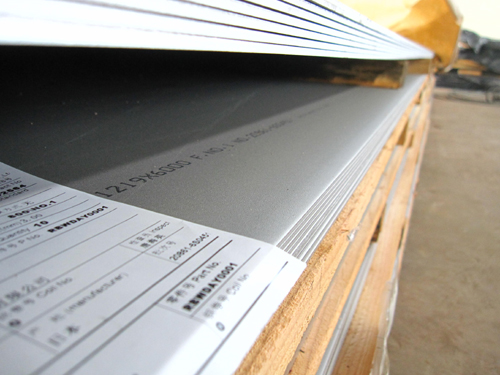 MZ STEEL is one of the leading 904L Stainless Steel Plate Suppliers. We are a professional manufacturer of 904L Plate and maintain all the international standards like ASTM, JIS and AISI, GB Standards. MZ STEEL supply wide range of Stainless Steel Plate that are made of various materials like cut material, boiler grade plate, coil plate and floor plate, etc.
MZ STEEL offers 904L Steel Plate in different type, Stainless Steel Plate Thickness, specification, grades and 904L steel plate dimensions like Stainless Steel Plate Sizes – ¼ Steel Plate, 3mm Steel Plate, 10mm Steel Plae, 5mm Steel Plate, 6mm Steel Plate, 1 inch Steel Plate, 4mm Steel Plate, 8mm Steel Plate, 20mm Steel Plate, 12mm Steel Plate, 2mm Steel Plate, 15mm Steel Plate. MZ STEEL also supplies Perforated Stainless Steel Plate, Brushed Stainless Steel Plate, Polished Stainless Steel Plate, Diamond Plate Steel Sheets.
SS904L Plate Specification
Grade: SS 904L /  WNR 1.4539 / UNS N08904 / AISI 904L / SUS 904L / INOX 904L / Alloy 904L / URANUS B6 / SEW 400 / 2RK65 / RVS 904L
Specifications: ASTM, ASME and API
Standards: ASTM B625 / ASTM B625 – 04
Range: 5mm to 150mm
Length: 1000mm above
Size Range: 1000 mm x 2000mm, 1220mm x 2440mm, 4′ x 8′, 1250mm x 2500mm, 1500mm x 3000mm to 6000mm, 2000mm x 4000mm to 6000mm
Thickness: 0.3mm to 100mm / 0.1874" to 0.015"
Width: 100mm to 6000mm
Specialise: Shim Plate, Perforated Plate, B. Q. Profile.
Hardness: Soft, Hard, Half Hard, Quarter Hard, Spring Hard etc.
Type or Form: Coils, Foils, Shim Plate, Perforated Stainless Steel Sheet, Diamond Plate Steel Sheets, Chequered Plate, Strip, Flats, Blank (Circle), Ring (Flange) & Angle, Channel, Tray Etc.
Finishing: 2B, 2D, HR, CR, BA, CRCA, Satin (Met with Plastic Coated), Brushed Stainless Steel Plate, Polished Stainless Steel Plate, Hot rolled plate (HR) and Cold rolled (CR).
Condition: Cold Drawn & Polished Cold Drawn, Centre-less Ground & Polished.
SS904L Stainless Steel Plate are used for loads of purposes like column base, sheaves, press frames, in hospitals, refrigeration, solar plants, water heater, interior decoration and machine base. Steel Plate can be used in minimum temperature as well as in higher temperature because they have the perfect strength levels. MZ STEEL enhances effectiveness and of quality control from selecting the raw materials, cutting, slitting, shearing, surface treatment, packing, exporting of the existing products. Test certificates are supplied on all material delivered.
SS904L Plate Corrosion Resistance
904L gives good resistance to both organic and inorganic acids.The addition of copper in 904L grade gives excellent corrosion resistance against nickel stainless steels, to sulphuric, phosphoric, acetic acids, hydrochloric acids, etc. It also gives a high resistance to pitting in chloride solutions, an excellent resistance to both crevice and stress corrosion cracking.The 904L is much better than austenitic stainless steels due to the higher alloying of nickel and molybdenum.The high percentage of chromium content in 904L gives and maintains a passive film which protects the material in many corrosive environments.
SS904L Plate  Cold Forming
Cold forming 904L can be done easily. The composition of molybdenum and nitrogen implies more powerful processing equipment may be needed.Most of the time more common methods like cooling with air or water etc are used.
SS904L  Plate  Hot Forming
Hot and heat forming should be done after uniform heating.Complete annealing should be done before any hot forming in order to retain maximum ductility and corrosion resistance property. It is very important that the whole process should be done above 1100°C.
SS904L Plate  Machining
The machining of  904L  requires proper care to achieve the expected result. The cutting speed should be slow and proper care should be taken while doing so.
SS904L Plate  Welding
The 904L material should be allowed to cool in between, preferably to below 150°C temperatures. To obtain good welding properties welded condition, filler material shall be used.Because of high thermal expansion, welding must be carefully planned in advance to ensure that distortion of the welded joint can be kept under control.
SS904L Plate  Heat Treatment
The heat treatment should be accompanied by cooling in water or air immediately. This treatment should be applied for both solution annealing and stress relieving from the 904L material.
SS904L Sheet
SS904L Plate
SS904L Shim Sheet
SS904L Thin Sheet
SS904L Mirror Finish Sheet
SS904L Flat Plate
SS904L Diamond Plate
SS904L Chequered Plate
SS904L Hot Rolled Plates
SS904L Strips
SS904L Perforated Sheet
SS904L Brushed Sheet
SS904L Foils
SS904L Polished Sheet
SS904L Coils
SS904L Plate Price
US $8000 ~ $10,000 – Per Ton
SS904L Plate Specification
Material
Form
Specification
904L Stainless Steel Plate
Hot Rolled
ASTM A240 904L
ASME SA240 904L
Nickel Alloy 904L Steel Plate
Cold Rolled
ASTM B625 UNS N08904
ASME SB625 UNS N08904
SS904L Plate Dimension
Material
Size
Thickness
904L Stainless Steel Sheet
1000 mm x 2000 mm
0.1mm to 12 mm Thk
1220 mm x 2440 mm (4′ x 8′)
1250 mm x 2500 mm
1500 mm x 3000 mm
2000 mm x 4000 mm
2000 mm x 2000 mm
SS904L Physical Properties
Grade
904L
Density
(kg/m3)
7900
Elastic Modulus
(GPa)
190
Mean Co-eff of Thermal Expansion (µm/m/°C)
0-100°C
15
0-315°C
0-538°C
Thermal Conductivity
(W/m.K)
At 20°C
11.5
At 500°C
Specific Heat 0-100°C
(J/kg.K)
500
Elec Resistivity
(nΩ.m)
952
SS904L Plate Chemical Composition
| | |
| --- | --- |
| C | 0.02 |
| Mn | 2.00 |
| Si | 1.0 |
| P | 0.045 |
| S | 0.035 |
| Cr | 19.0-23.0 |
| Mo | 4.0-5.0 |
| Ni | 23.0-28.0 |
| Cu | 1.0-2.0 |
MZ STEEL, SS904L Plate Suppliers, Manufacturer, Stockist
MZ STEEL is a renowned Manufacturer and Dealer of 904L Stainless Steel Plate, MZ STEEL also provides various documents along with material such as test certificate , EN 10204 3.1, NACE MR 01075, 100% Radiography Test Report.Even we provide various inspection from Tecnimont ICB Limited(ICB), DET Norske Veritas (DNV), Fact Engineering And Design Organisation (FEDO), Nuclear Power Corporation Of India Ltd. (NPCL) and more. Testing such as PMI Testing, Pitting Resistance Test, Micro and Macro Testing.
---
Post time: Jan-04-2020